Featured Book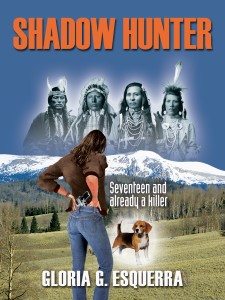 "Never, ever forget that these creatures are the predators of our species. They'll take the old, adults, teenagers, children, infants. They do not discriminate. In one way or another, we are their sustenance. The vampire continues his immortality with human blood, the shape shifter requires our body, and the demon feeds on our soul. The abominations go on and on."
This is what seventeen-year-old Ryder Jae Lee has been taught since she was surrendered by her Native American parents, as a four-year-old child, to be taught the techniques and skills she would need to become a Shadow Hunter—one who vanquishes the evils of the unseen world. Trained to be a warrior by both her clan and three ex-Army Rangers, she is gifted with the ability to sense the unseen world. When her sister is killed by one of the undead, Jae swears revenge and sets out on a cross-country road trip, accompanied only by the ghost dog, Siri, and the ever-present tracking of her back-up team. There is just one problem—Caden, the vampire, is as able to sense her as she is him, and his hold on her heart is both compelling and destructive. Will she be able to carry out her mission? More importantly, what will happen to her if she does?
Click here to read an excerpt of Shadow Hunter
---
My Next Book….Falling Stars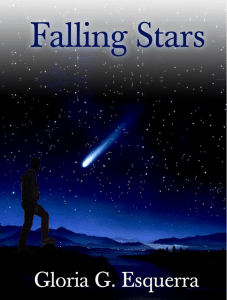 What is life? It is a flash of a firefly in the night. It is a breath of a buffalo in the winter time. It is as the little shadow that runs across the grass and loses itself in the sunset. ~ Crowfoot, Blackfoot (1821 – 1890)
Prologue
If hell had an outpost, Parker, Arizona, had to be it. Dry, desolate, comatose—I wondered what the heck I did to deserve winding up here. Lousy luck? Nah. Though I did have my share. Dad was military, a Navy medical doctor detailed to Indian Health Services, so we went wherever the government sent us—from one Indian reservation to another. I'm not griping about the places I've been. Truth is, I have left other reservations with regrets, but this place was something else. Along with the miserable landscape, it seemed that I had been consigned to a boiling pot of racial tensions; I wasn't sure if I'd even survive my second week here.
Yeah, 1959 looked as bleak as the landscape.
Click here to read Chapter One of Falling Stars