The Blanket Man: From the Notebook Files
Rainwood is situated somewhere in the Rocky Mountain Range, miles and miles from any major city or town, even the less populated towns. It is a hamlet, really, a tiny isolated community of only a few families. High mountains enclose Rainwood, imprisoning the settlement during the bitter winter months. To say it is cold there during this time of year is an understatement. It is downright frigid, blistering, and sorrow often is a companion to the white season. Death is winter's frequent sidekick. But while winter brings sorrow, spring brings relief and the beginning of new life. Spring throws open the road to Rainwood and on the opened road comes the Blanket Man. It is strange, yet it is true, that the Blanket Man only visits Rainwood if death has touched the hamlet with its icy hand.
I am near the end of my eighty-second year of life on this earth and the Blanket Man still keeps the cycle. I have not lived in Rainwood for many, many years now but I still have my contacts and they keep me informed. When the Blanket Man arrives, they are sure to let me know. He is the same man who has been comforting the hamlet for all these years and the years prior to my birth.
From my earliest memory, the Blanket Man is white-haired. He has been around since before my time but his face and body do not match his hair. He looks early forties, and he is as handsome as he is rugged. His blue eyes shine bright and full of joy, and he drives into Rainwood in a large automobile that is loaded down with wares and blankets. Mostly blankets. Blankets of all types of designs and colors and made with the softest material. The back seat of his car is packed almost to the roof with such items as toasters, pots and pans, dishes, coffee makers, toys, towels. Things like that. It's like a wonderful tiny store inside the car but it is the trunk that holds the prize. The trunk brims with all these beautiful blankets that warm your heart at first glance. They are special and made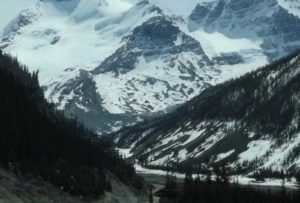 of the finest quality. I have yet to find blankets like them anywhere on this earth. Using the internet, I have searched for years. The blankets come with the small tag "Joyful Sunlight" sewn on to a border. The blankets do not fade, neither do they wear. Mine is as new as the day my father purchased it for me.
Mother died that year. Like three other citizens of Rainwood, she died of influenza, leaving a young father with a five-year-old to bring up on his own. The Blanket Man came that spring. He followed death, and sunlight came with him. Joy gradually replaced devastating sorrow. My blanket is a soft blue, the color of a cloudless sky. Happy daisies race across the top and bottom borders of the blanket. The blanket protected me. It chased away dark clouds that could come on suddenly and made me happy. When Dad became ill and slipped into a coma, I placed the blanket across his quiet body and watched a smile grow on his face just before he passed. I was twenty-four the year Dad went to be with Mother. My heart was shattered and fear began a takeover, but the blanket drew me to it. It comforted me and brought me around.
The Blanket Man goes first to those who have suffered a loss, then to the sick. If they wish to purchase a blanket, they have first choice. I have never heard of him turning away any sufferer. When his visit is done, he sails away in his big car and soon disappears behind the towering mountains. Bright light, like that of the rising sun, announces his arrival and bright light announces his departure, but not everyone witnesses this phenomenon. It remains a mystery as to why not. But the Blanket Man is always welcomed when he visits Rainwood. Those he has touched with happiness claim he is an angel sent from God. Others say he's just a great salesman. Scoffers laugh at the very idea of an angelic being visiting an insignificant, off-the-beaten-path settlement. All I can offer is that when the Blanket Man came with his blankets the year I was five, happiness quickly dispelled the sorrow in our small home. He sold my daddy a treasure, a blessing, and an irreplaceable heirloom. Even now, as the years continue to accumulate, I am comforted by the memory of the Blanket Man and by the soft blue blanket with borders of happy daisies that he carried into Rainwood with him.
***A salesman visited my reservation every so often but not every year. His big car was stuffed with goods from floor to ceiling but only blankets and other bedding items were in the trunk of his car. We referred to him then (and now) as the Blanket Man. He stopped appearing a long time ago. I'll probably write about him later in Tales from the Rez.